How to wear spring and summer quality dip dye Knitwears best beautiful
---
How to wear in spring and summer is actually very simple. The most common items in spring and summer are nothing more than these types: shirts, knitwears, sweaters, skirts, jeans, dresses, linen jackets, etc. As long as we have mastered the matching skills of these kinds of single products, we can do our daily dressing.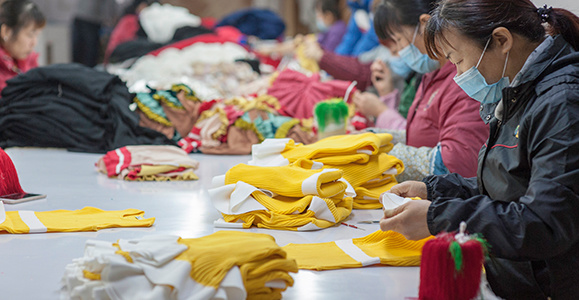 Pay attention to some simple and simple details, and you can wear it with a tall feeling. It is elegant and calm for daily or work wear, and the aesthetic is not casual and refined. Here, the editor shares some super practical display height matching skills. I hope it can help you get some inspiration for outfits.
Suitable for spring and summer "thin" Knitwear sweaters, dry and non-sticky, this kind of sweater, suitable for early spring in the jacket, matching with irregular check skirt, romantic printing half skirt, fashionable wide-leg pants, It is also very stylish. A versatile sweater, practical and beautiful~
Especially the V-neck, vertical pit strip texture knit sweater, it is a must in spring and summer. V-neck, slightly exposed collarbone and subtle, with a little sexy. Vertical pit strip texture, fine and smooth lines, slender and undulating visual effect, very thin. It is more fashionable and has a sense of texture, and it also has a sense of layering.
Although the weather is gradually warming up now, for some fairies who have been sitting in air-conditioned rooms for a long time, a commuter jacket is still needed. And a small retro suit that coexists classic and fashionable has become the choice of most people's summer coats.
The suit jacket made of linen fabric is the first choice in summer. It has good heat dissipation performance and good air permeability. It is suitable for the season of easy sweating in spring and summer, and is not stuffy or sticky. The natural crisp, dry and vigorous texture of linen makes the fabric crisp without losing its toughness, making it more suitable for everyday commuting of white-collar ladies.
Shirts are an indispensable item this season. Romantic colors and advanced mulberry silk fabrics make you too beautiful. Whether you want to play a little bit of art and freshness, or want to show a mature intellectual charm, all kinds All of your shirts can meet all the needs of your new year workplace collocation! The rich color scheme is fresh and natural, and there are multiple choices. Whether it's wearing skirts or pants, you can wear them casually to make a blockbuster. Very suitable for gentle and elegant you!
All kinds of skirts, slim, short, long, straight, silk, lace, spring and summer seasons with cardigans, vests, shirts are very good-looking, can commute, can be professional, can be girly , Can be handsome, the actual wear is very high. And the half-length skirt that combines "printing" and "pucking" is the first choice for the beauty in the workplace. Digital printing with a sense of smudging + design pleating, pleated skirts that stand out, tones and styles, breezy skirts Pendulum, dancing with this warm spring.