Knitwear supplier tells you how to identify some materials
---
Knitwear supplier tells you how to identify some materials:
Spandex and Fluorine: The scientific name of spandex is polyurethane fiber. It melts and burns near the fire. The flame is blue when it burns. It continues to melt away from the fire and emits a special pungent odor. After burning, the ashes are soft, fluffy black ash . The scientific name of fluorine fiber is polytetrafluoroethylene fiber, and the ISO organization calls it fluorite fiber. It only melts near the flame, is difficult to ignite, and does not burn. The edge flame is blue-green and carbonized. It melts and decomposes. The gas is poisonous. beads. Fluorine fibers are commonly used in the textile industry to manufacture high-performance sewing threads.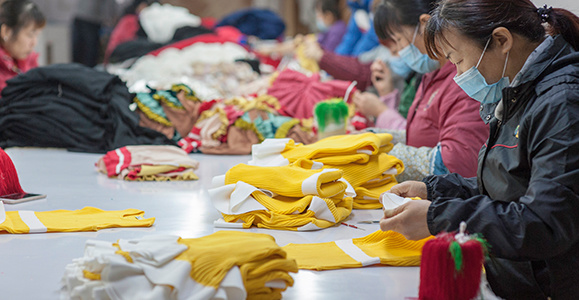 Viscose fiber and copper ammonium fiber: viscose fiber is flammable, burning fast, the flame is yellow, and emits the smell of burning paper. There is little ash after burning, and it is smooth and twisted ribbon-shaped light gray or off-white fine powder. Copper ammonium fiber, commonly known as tiger kapok, burns as soon as it is near the flame, and the burning speed is fast. The flame is yellow and emits a sour taste. After burning, there is very little ashes, only a small amount of gray-black ash.
Our company is a professional Knitwear supplier, welcome to contact us.