What are the advantages and disadvantages of jacquard Knit wears fabric
---
Advantages of jacquard Knit wears fabric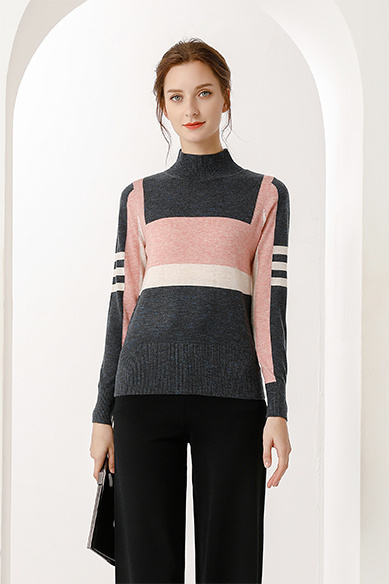 1. The style of the fabric is novel, beautiful, and the hand feel is uneven. Different patterns can be woven according to different fabric base fabrics to form different color contrasts.
2. Favored by those who are tired of being the same and pursuing innovative fashion.
3. It is very easy to take care of, it is very comfortable to wear in daily life, and it is light, soft, and breathable.
Disadvantages of jacquard Knit wears fabric
1. It is easy to fade, and it is easy to lose its elasticity over time.
2. Do not carry out excessive exposure during washing.
(1) Anti-wrinkle yarn-dyed jacquard Knit wears fabric: The research on the anti-wrinkle performance of fabrics is relatively deep. There is a big technical problem with anti-wrinkle and no feel.
(2) Moisture absorption and sweat wicking function: In terms of moisture absorption and sweat wicking jacquard Knit wears fabric function, our company is also continuously developing and one of its strengths, which is called professional.
(3) Liquid ammonia finishing: Since it is the production of high-end fabrics, the liquid ammonia finishing must be professional!
(4) Anti-ultraviolet rays: Modern people pay more and more attention to skin care and physical health, and the outstanding environmental protection function of fabrics is our eternal mission.