Precautions for the production process of digital printing Knitwears products
---
The production process of digital printing Knitwears products includes slurry preparation-padding-drying-roll formation. The following points need to be paid attention to. I hope it will be helpful to you.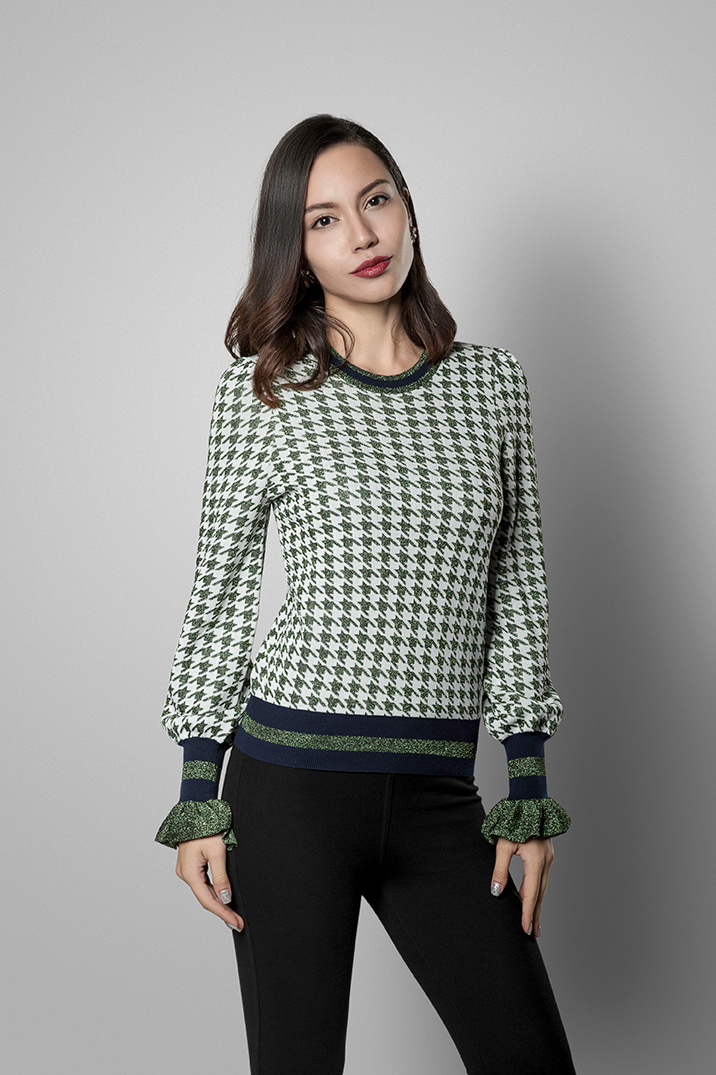 (1) Selection of paste for digital printing Knitwears products
In order to avoid the penetration of the dye on the fabric, in the front-end pipe component, it connects the clarity of the spray print image and obtains a positive apparent color yield, digital. The usual method is to pad or scrape a certain amount of paste on the fabric.
(2) Selection of acid release agent for digital printing Knitwears products
After adding different acid-releasing agents, there is no obvious change in clarity, and it is sprayed. The apparent color depth is slightly expanded.
(3) The influence of digital printing Knitwears products moisture absorbent on the consequences of printing
The addition of moisture absorbents such as urea to the front warp agent can play the role of moisturizing the printed fabric and increase fiber puffing during steaming, which is beneficial to the dispersion of dyes to the fiber. It can be seen from Figure 1 that the efficiency of treating wool fabrics is. The change in the degree of moisture absorption agent in China's digital printing has a significant impact on the apparent color depth of C (cyan), M (magenta), Y (yellow) and K (black), which expands the color depth. Compared with the brilliance, look at the pure cotton printing. When the concentration of urea increases to a certain level, the clarity of the printing decreases again.
(4) Rolling out of digital printing Knitwears products
From the above experimental results, it can be seen that the change of the rolling margin within a certain limit has no obvious effect on the apparent color depth.