Matters needing attention in the production process of full needle Sweaters products
---
The production process of full needle Sweaters products refers to the process of using knitting needles to form loops of various raw materials and yarns, and then connect them to form knitted fabrics. Full needle Sweaters products are soft in texture, have good wrinkle resistance and breathability, and have greater extensibility and elasticity, and are comfortable to wear.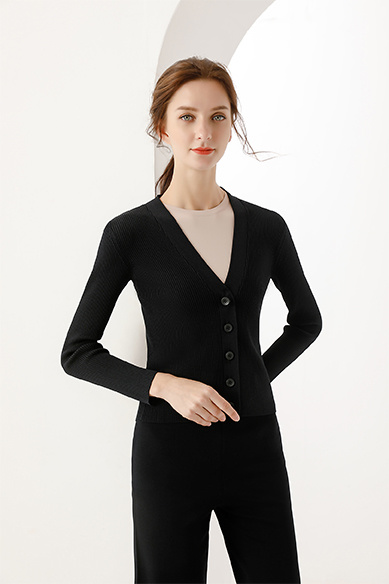 1. It is very important to test the shrinkage of the fabric before cutting, and adjust the pattern according to the shrinkage.
2. The main process of full needle Sweaters products is edge overhang, which depends on the density, width, thread color and quality of overhang edge as required.
3. Hand gesture problem. For example, two trouser legs are generally long and short when they are made in a factory. To reduce the gap between the legs of long shorts, a lathe worker's gestures must be required. The leg of the trousers just put on was driven up to the crotch, so the lathe was asked to pull the fabric a little bit. When changing to the other leg, it was driven to the trouser crotch. At this time, the fabric should not be pulled, but the fabric should be pushed.
4. The shrinkage problem of accessories, full needle Sweaters products sometimes need to be equipped with some webbing, elastic and other accessories, but the shrinkage of these accessories is difficult to match the fabric. At this time, the factory must be required to pre-shrink the fabric ( After pre-shrinking machine), all kinds of accessories with shrinkage rate can be ironed before being made.
5. Post-ironing is very important. The long and short sleeves that appear during the processing of full needle Sweaters products, and the deformation of each part can be adjusted by ironing. It can be said that most of full needle Sweaters products are ironed.