How to match dip dye Knitwears products to be fashionable
---
Dip dye Knitwears products have always been favored by OL, and they are also one of the most popular items in winter. Whether it is a pure color or a plaid that attracts attention, it is a single product with a high rate of return. So, how to match dip dye Knitwears products to look good? How to match knitwear to fashion? The following dip dye Knitwears products are customized to introduce you to how to match knitwear to fashion.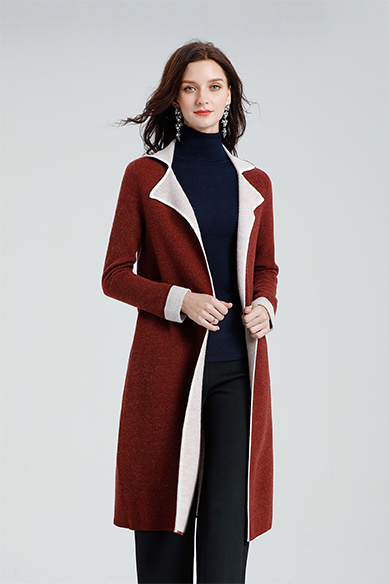 1. A large cloak with super aura, you can wear the cloak with a fashionable taste. The classic and capable plaid patterns will never go out of style, and the materials used are also comfortable and warm. It makes you lean, elegant, warm, cute, ladylike and handsome, and thick enough to withstand the invasion of cold temperatures. Wear shorts and high Long boots, or directly with pencil pants, can look slender and stylish.
2. All-match and practical cloaks will be available every year. The very girly hooded dip dye Knitwears products are really a must-start item. They are warm and have a sense of style.
3. A practical dip dye Knitwears products that can be matched in spring, autumn and winter, mix and match with long skirts and T-shirts, it has a sense of hierarchy!
4. Dip dye Knitwears products coats can be worn in 3 ways, a cloak+scarf on the outside, a vest coat on the inside, and a complete set for deep winter. The color is apricot with a versatile lining.