How to identify the ingredients of milano sweaters
---
In recent years, milano Sweaters have been liked by many consumers at home and abroad, and they have become one of the indispensable warmth artifacts in autumn and winter! In addition to keeping warm, more importantly, it can also reflect the beauty of clothing, and give each friend his own experience of wearing! So when you buy milano Sweaters, you must know how to determine the ingredients of milano Sweaters! As you assume that you don't know, you are likely to buy fakes! So how do we determine the ingredients of milano Sweaters?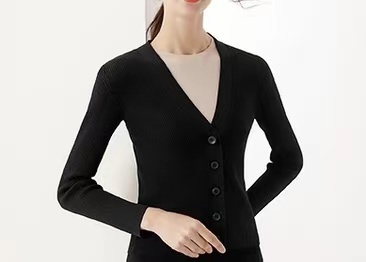 First of all, we received the milano Sweaters we bought, maybe before we go to the store and prepare to buy milano Sweaters, we can touch the feel first. Assuming it is very slippery and does not have a bit of piercing touch, then you have to pay attention. This sweater may not contain wool at all. It should be a low-cost chemical fiber sweater! Assuming it feels very hard and has no traces of pilling, it should It's pure cotton milano Sweaters! Then let's burn it with a lighter, we can draw a woolen thread out, burn it with a lighter, and blow it out, assuming that the smoke has a lot of burnt hair, so it contains a lot of wool. And generally the ashes are shattered with one twist. Twist again with your hands. Assuming that they are unbreakable, it contains a lot of chemical fiber. There are also pure cotton sweaters, which are generally shattered with one twist. But it feels hard!
Others, how can we simplify the composition of sweaters when we buy milano Sweaters in the mall?

1. See the trademark clearly: if it is pure wool, it should have the five contents of the pure wool mark; if it is a blended product, it should have a wool content mark; otherwise, it can be considered a fake.

2. Check the texture: real milano Sweaters have soft texture, elasticity, good hand feeling and good warmth retention; fake milano Sweaters have poor texture, elasticity, hand feeling and warmth retention.

3. Burning inspection: Real milano Sweaters contain a lot of protein. Take a few fibers from your clothes and light them. Smell the smell and look at the ashes. If there is the smell of burnt hair, the ashes will be crushed with your fingers. It is pure wool; If there is no smell of burnt hair, and the ashes cannot be crushed or agglomerated, it is a chemical fiber fabric.

4. Conflict static electricity check: Because chemical fiber sweaters must have a lot of static electricity, but milano Sweaters generally do not have static electricity, almost none. So milano Sweaters randomly clash and find a lot of static electricity, then it must be fake and cheap milano Sweaters!