How to distinguish the pros and cons of full needle Sweaters products
---
First, smell it: many full needle Sweaters products In order to save costs, some manufacturers use inferior materials to produce knitted clothing, such as chemical fiber, chemical fiber is harmful to the human body and hurts the skin, especially women with soft skin, who are prone to buying inferior knitted clothing with allergies. Children's sweater manufacturers suggest that before buying knitted clothes, it is recommended to smell the clothes. If there is a strong odor, try not to buy such knitted clothes.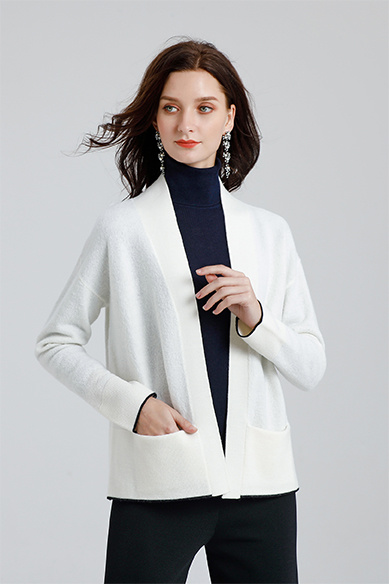 Second, pull a pull: One of the more common problems with full needle Sweaters products is the elasticity of the clothes. Many knitted sweaters that look very beautiful, bought back within a few days, the clothes are like rubber bands that stretch and deform indefinitely, and then you definitely don't want to wear that clothes again. This is because the elasticity of the clothes is not checked at the time of purchase. If the elasticity is insufficient, the knitted garment will deform after washing. If you are not careful when drying, the knitted garment will become longer and the deformation will become more serious. Therefore, remember to pull before buying, choose knitted clothes with good elasticity, don't just look at the design of the clothes, and don't pay attention to the quality. It is still necessary to go to a specialty store to buy a famous knitting brand.
Third, ask about cleaning: some full needle Sweaters products are expensive and cannot be washed with water but dry cleaned. For such knitwear, if you are not particularly patient and economical, try not to buy knitwear that can only be dry cleaned. Even if you really can afford it, take it to a dry cleaner every time you wear it, so be sure to ask about the cleaning when you buy it.
Fourth, check the thread ends on the surface: if the full needle Sweaters products are not spun well, even if only one thread end is not connected well, after multiple pulls, the clothes will scatter. Anyone who has played sweaters should understand this. If a thread is not connected, the whole dress is woven in white, and the remedy is useless.