How to distinguish the material of full needle Sweaters products
---
Nowadays, many sweaters are generally made from full needle Sweaters products, and there are many materials used to make these sweaters. How to distinguish the materials of full needle Sweaters products?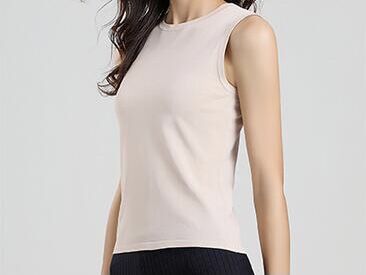 1. Feel: Cotton is rougher and harder than other fibers, fine-needle cotton knitted fabrics will feel softer and slippery, while thick knitted sweaters will be stiffer. Wool is smoother and softer, but it is divided into different ranks. Sheep wool is also a kind of wool. Sheep wool feels pierced to the touch. Chemical fibers are generally smooth, and special treatment can change the feel of chemical fibers. Cotton has good air permeability, strong sweat absorption and moisture release, and general warmth retention. Cotton yarn is usually used in spring and summer clothing. Wool has good moisture absorption, especially its warmth retention. Chemical fiber has poor air permeability and hygroscopicity, uncomfortable to wear, and low warmth retention.
2. Appearance: The surface of full needle Sweaters products cotton has no luster, but the luster of wool and chemical fiber is more obvious. There is not much velvet on the surface of the sweater knitted with cotton, and the surface of the wool fiber will have obvious velvet. The surface velvet of chemical fiber can be determined according to the needs of the product, and there is no certain standard.
3. Combustion: Cotton will burn rapidly when it comes into contact with the flame, and can continue to burn after leaving the flame, with the smell of burning paper when it burns, leaving only a small amount of off-white ashes after burning. When wool is burned, it will give off the smell of scorching hair, and the ashes left after burning are black and crisp, and it will turn into powder when twisted by hand.
4. Static electricity: The static electricity of full needle Sweaters products cotton fiber clothing is not obvious, wool has certain static electricity, and chemical fiber static electricity is more serious.
The material distinction of full needle Sweaters products can generally be distinguished from the four aspects of knitted sweater feel, appearance, burning, and static electricity.