How about the craftsmanship of dip dye Knitwears products
---
Dip dye Knitwears products uses knitting needles to form loops of various raw materials and yarns, and then connect them to form a knitted fabric. Dip dye Knitwears products are soft in texture, have good wrinkle resistance and breathability, and have greater extensibility and elasticity, making them comfortable to wear.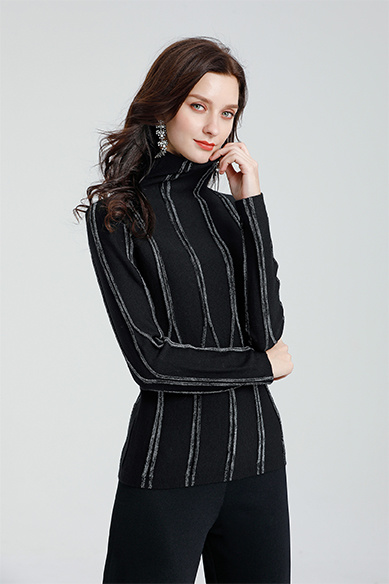 In addition to clothing and decoration, dip dye Knitwears products can also be used in the fields of industry, agriculture, medical and health, and national defense. Dip dye Knitwears products are divided into two categories: hand knitting and machine knitting. Handmade dip dye Knitwears products use stick needles, with a long history, exquisite craftsmanship, and flexible flower shapes, which have been widely spread and developed among the people.

According to different technological characteristics, the production of dip dye knitwears products is divided into weft knitting and warp knitting shafts. Each yarn is placed on one or at most two knitting needles of the warp knitting machine along the longitudinal direction. Warp knitted fabric. There are also methods to combine weft knitting and warp knitting on some knitting machines. At this time, there are two sets of yarns on the knitting machine, one set is inlaid according to the warp knitting method, and the other is inlaid according to the weft knitting method. The knitting needle forms the two sets of yarns together to form a loop to form dip dye Knitwears products. The loops formed by the same yarn are arranged along the weft direction in the weft knitted fabric, and along the warp direction in the warp-knitted dip dye Knitwears products.