Don't confuse the difference between intarsia Knit wears products and woven products
---
The most obvious difference between woven fabric and intarsia Knit wears products is: woven fabric is made by interweaving warp and weft, so there are two directions of warp and weft. Intarsia Knit wears products are made of a coil that is continuously tacking, so it has a certain degree of flexibility.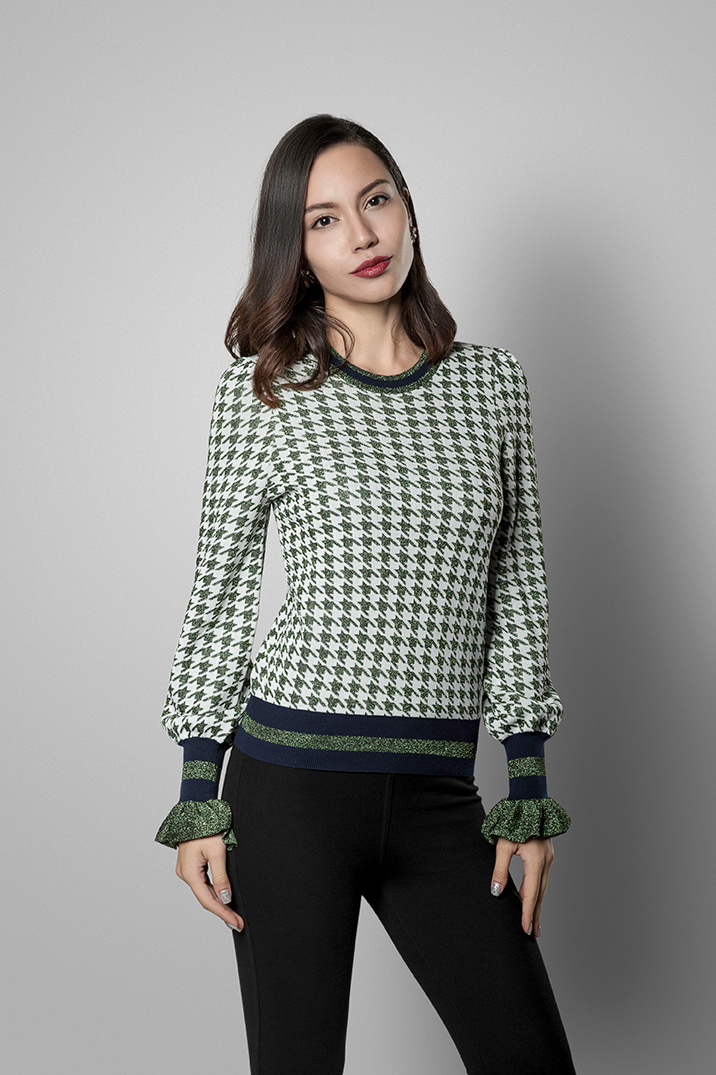 Woven fabric: It is a fabric made by interweaving the yarns in two directions perpendicular to each other. The longitudinal yarns are called warp yarns, and the horizontal yarns are called weft yarns.
Woven fabrics can generally be divided into machine-made fabrics and hand-woven fabrics. At present, they are all machine-made fabrics, and hand-woven fabrics are rare. According to the different processing technology, it is divided into several categories: bleached cloth, dyed cloth, printed cloth, yarn-dyed cloth and so on.
The intarsia Knit wears products are fabrics formed by bending the yarns into loops with knitting needles and stringing them together. They are divided into warp knitted fabrics and weft knitted fabrics. Knitted fabrics have the characteristics of soft texture, moisture absorption, breathability, sweat wicking and warmth, and most of them have excellent elasticity and extensibility. Compared with woven fabric, it has the characteristics of high output and suitable for small batch production. The clothing of intarsia Knit wears is comfortable to wear, close to the body, free of tightness, and can fully embody the curves of the human body.