Creative way to wear half cardigan Sweaters worth collecting
---
Now let's take a look at the four ways to wear half cardigan Sweaters. If you have other ways to wear them, you can leave a message!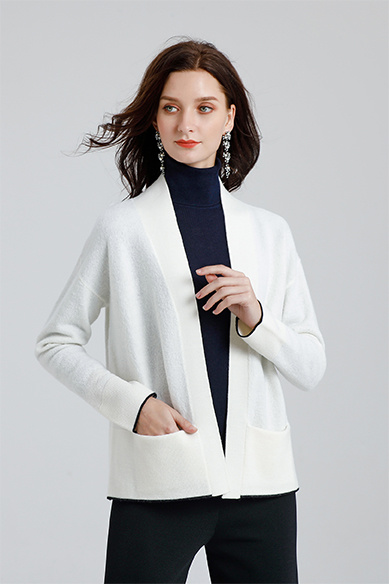 The first way to wear: The round neck half cardigan Sweaters can be worn as round neck sweaters after being buttoned up, and can be worn with a soft fabric shirt, matching the color to reveal the hem or collar.
With a shirt with a harder fabric, you can shrink the half cardigan Sweaters, revealing the collar, hem and cuffs of the shirt. Very casual and classic style.
The second way to wear: you can open the half cardigan Sweaters button, this time it is more suitable for collarless underwear, suspenders or short sleeves can be, it is recommended to be tight-fitting, this contrast with the loose cardigan.
The third way to wear it: put on the shoulders, half cardigan Sweaters have two sleeves tied to the outside of the shirt. They can be used as a scarf during the day and night of the alternating warm and cold, and can also create a very noble and casual image.
The fourth way to wear: You can tie the half cardigan Sweaters on your waist and match the overall shape according to the color.