What are the uses of digital printing Knitwears
---
Digital printing Knitwears can be called a fashion element. Many intimate garments and outerwear knitting require knitted fabrics to produce. In spring and autumn, the weather is not so cold. You can wear a comfortable spring outfit. What is the fabric of that comfortable spring outfit? Nowadays, the trend in spring and summer is still knitting. For example, we wear more knitted sweaters, cardigans, jackets, etc. It can be said that this kind of fabric is particularly suitable for daily life. Weft knitting is usually made of pure cotton, cotton blended spinning, polyester yarn or special shaped polyester yarn, nylon yarn, cotton yarn, wool yarn, etc., and is woven in various weft knitting machines. This kind of digital printing Knitwears is mainly used for men's and women's tops, clothing suits, windbreakers, vests, T-shirts, skirts and children's wear. The elasticity of knitted fabrics is greater than that of woven fabrics, and its changes are more suitable for sportswear. You can also see knitted mosquito nets, wristbands, car seat cushions, etc. in life.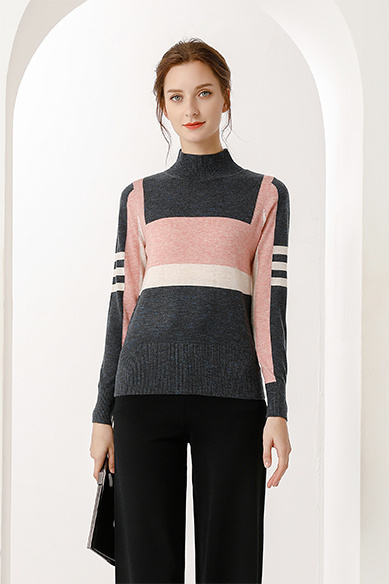 Digital printing Knitwears include pure cotton knitted fabrics and regenerated cellulose fiber knitted fabrics, such as cotton jersey, Tencel cotton jersey, Tencel elastic jersey, modal elastic jersey, modal cotton jersey and so on. This type of fabric can be used for active digital printing. In digital printing Knitwears, reactive dye inks account for about 29%, which are mainly used for printing on silk and cotton fabrics. Reactive dyes are also known as reactive dyes, which are a type of dye that reacts chemically with fibers during dyeing. This type of dye separation contains genes that can chemically react with the fiber. During dyeing, the dye reacts with the fiber, forming a covalent bond between the two and forming a whole, which improves the washing fastness and rubbing fastness of digital printing Knitwears. The reactive dye molecule includes two main components: the parent dye and the reactive group. The group that can react with the fiber is called the reactive group. At present, it is mainly used in woven and knitted fabrics such as cotton, regenerated cellulose fiber, hemp, and silk, or fabrics with higher ingredients.
Knitted fabric use, fine sulfur cotton digital printing Knitwears fixed weaving and fixed dyeing fabric wholesale choose digital printing Knitwears factory. Can't afford to keep warm and comfortable with static electricity, quality made by real materials, diamond-level quality; knitted trousers fiber fabric manufacturers, dress fabrics Co., Ltd., pullover knitting wholesale supply; development + production + after-sales, elastic effect development and customization, according to Pantone color number Customized colors; Dongguan fabric design, elastic fabric design, Guangdong knitting printing video.