What are the categories of digital printing Knitwears products
---
The digital printing Knitwears products are divided into digital direct printing and digital thermal transfer printing. Digital direct printing means: using a digital printer to print the patterns you need directly on various materials. For digital thermal transfer printing, it is necessary to pre-print the printing pattern on special paper, and then transfer it to various materials by thermal transfer, such as: T-shirts, underwear, sportswear and other clothing.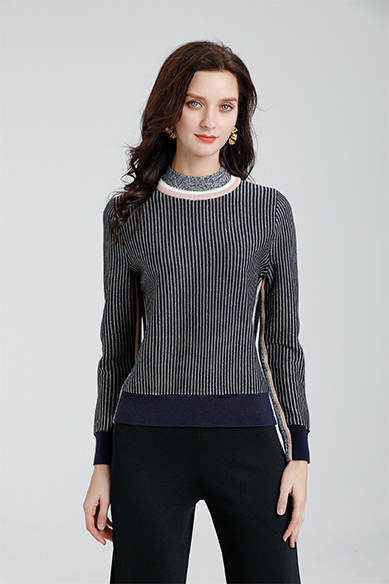 Basic features of digital printing Knitwears products:
(1) There is no need to spend expensive plate making costs, as long as the pattern you like is transmitted to the thermal transfer printing master, and the printing master can produce printing paper for transfer after a little treatment by the printing master.
(2) Since there is no need for plate making, some unnecessary technological processes are omitted, and the sample production speed is accelerated. Generally, samples can be produced in 2-3 days.
(3) The number of colors is unlimited, making the pattern color more full and delicate.
(4) The materials used are environmentally friendly and non-polluting, which can completely eliminate the worries caused by unqualified environmental protection.
(5) One piece of printing can better demonstrate the global excellent personalized characteristics.
(6) The color fastness is superior. As long as your fabric is mainly polyester, the color fastness to light and washing can reach grade 4 or above.
(7) Soft to the touch and good air permeability.
Due to the influence of the international financial crisis, the processing field of digital printing Knitwears products has hardly developed very well in recent years, and the number of printing orders will shrink for a period of time. But in the long run, the overall performance will remain relatively optimistic. Correspondingly, it is necessary to adapt to the reality of small batches, diversified varieties of printing orders, abandon low value-added products, and fast delivery as soon as possible, strive for the initiative, and strive for a higher level! Digital printing technology will have a broader application in the field of garment printing. Digital printing will also go further.