Introduction to the printing and dyeing process of digital printing Knitwears products
---
The technology of digital printing Knitwears products is to first process the printing patterns through a computer, and then the computer controls the nozzle to radiate the dye solution directly onto the fabric. Its task is the same as that of an inkjet printer. Compared with traditional printing skills, digital printing has the advantages of no need to make screens, adjust paddles, no color registration restrictions, no print volume restrictions, etc., and it still saves water resources and environmental protection technology. However, digital printing Knitwears products also have some shortcomings. Its early equipment investment is relatively large, and a printing machine needs millions of yuan; the output is relatively low, and the daily output is only about 500 meters under the current skill level. Constrained by these two aspects, digital printing is not particularly cost-effective compared to traditional rotary screen printing.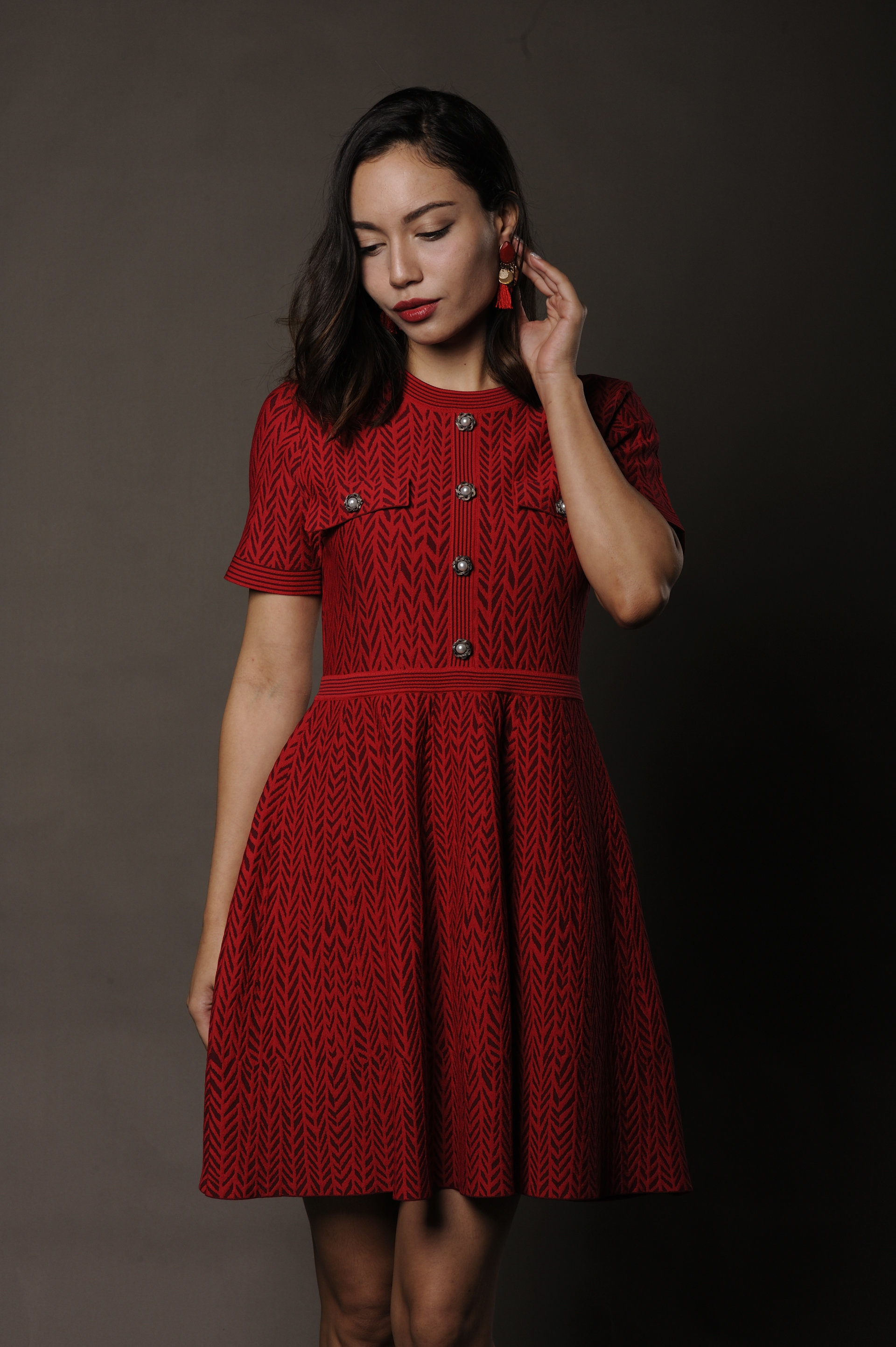 Although digital printing Knitwears products have some shortcomings, their development prospects are still superior. With the further segmentation of the market, small-batch, multi-type, and specialized orders have increased from time to time. In the past, large-volume, generalized orders are being replaced by these orders, and this trend will continue. This poses a challenge for traditional printing to win by quantity, and continue to take the development path of large quantity and normalization. In addition, with the perfection of digital printing skills from time to time, the issues restricting the production capacity and price of digital printing will gradually be dealt with, and the price-performance ratio of digital printing Knitwears products and traditional rotary screen printing will definitely be improved.
Printing and dyeing is the key link of the textile industry, and also the key place for the transformation and promotion of the entire textile industry. In response to the country's increasingly stringent requirements for environmental protection and ecology, the promotion and development of traditional printing and dyeing properties has once burned eyebrows, and the technology of digital printing Knitwears products, which is characterized by green environmental protection, has provided bias for the promotion and development of the printing and dyeing industry.