Common sense of Best full needle Sweaters
---
Best full needle Sweaters are a must for people to avoid the cold in winter. Wool brings you a relaxed and comfortable experience with its unique properties, and satisfies the comfort you seek all year round.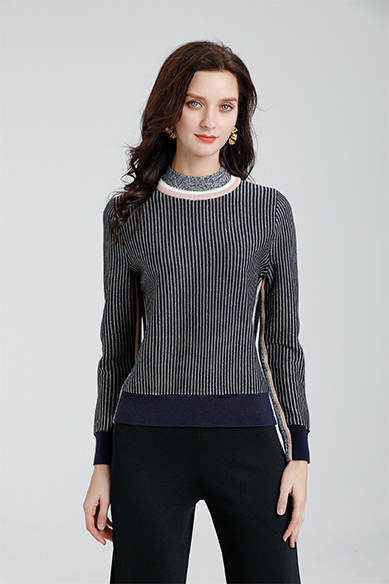 When the weather is cold, wool keeps you warm, and when the weather is hot, the light wool fabric can keep you cool. This is because the breathability of the fabric makes the skin breathable and cool. The curling of wool fibers fills the surrounding with air, like a natural thermostat. Nothing in the world can match wool. About the classification of sweaters
Best full needle Sweaters generally refer to the production of woven garments by weft knitting and garment piece forming methods. Because wool yarn is more used as raw material, it is called woolen sweater.
According to the different raw materials used, woolen sweaters are roughly as follows:
1. Pure wool sweater
Pure wool sweaters are mainly woven from pure wool knitting velvet or wool knitting yarn. It has the elasticity, fluffy and softness of wool and super thermal performance.
Cashmere sweater
Cashmere sweaters are woven from pure cashmere. It has the characteristics of lightness, warmth, softness, waxy and smoothness of cashmere. The texture is soft and shiny, it is comfortable to take, and the style is elegant and unique. It keeps warmer than wool. It is the best in sweaters.
Rabbit sweater
Generally woven with rabbit hair and wool blended yarn. It is light, thick, plump and smooth.
2. Camel hair full needle Sweaters
The camel sweater is woven from camel wool yarn, which has strong warmth retention and is fluffy, soft and light. Because it has natural pigments, it can only be dyed dark or use the original color.
Mohair sweater
Mohair, also known as Angora goat hair, is thick, long and shiny. Mohair sweaters have long, shiny fibers on the surface. Unique style.
3. Acrylic full needle Sweaters are woven with acrylic bulked knitted fleece. The fabric has good warmth retention, bright color translation, better shade than pure wool, higher strength, light resistance, washing resistance, and low price.
4. Blended sweaters are mostly woven with wool/acrylic or wool/viscose blended yarns, which are characterized by the characteristics of a variety of raw materials and are relatively inexpensive.
5. Other fibers full needle Sweaters are made of yarns spun from other fibers by weft knitting and garment piece forming.